Trenchless Technology
We use trenchless technologies to reduce disruption and damage to your property or land whilst installing new water pipes.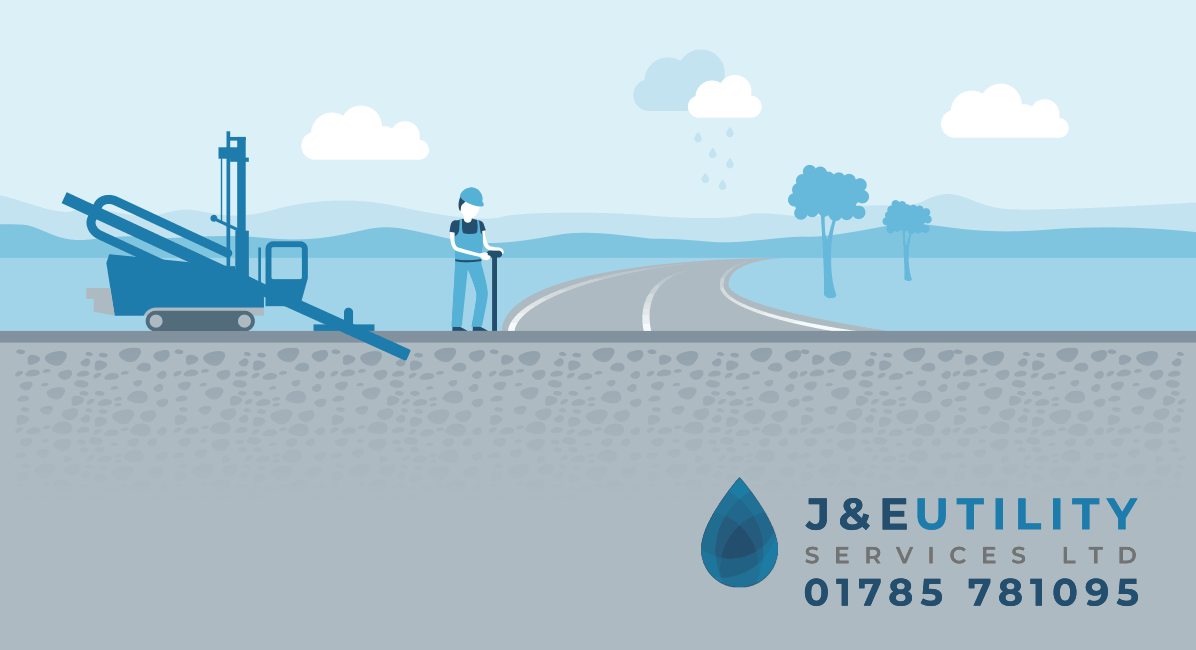 Horizontal Directional Drilling
Here at J&E Utility Services Ltd we have our own in-house drilling team and equipment. Horizontal directional drilling (HDD) is a precision drilling technique that can be used for a full range of underground installations.
It is used when trenching or excavating is not practical, possible, or environmentally/economically viable. The drills are steerable and surface launched, and can create bores of up to 500 mm over a distance of 250 metres.
Impact Moling
Impact moling is a soil displacement technique in which a percussive mole is launched from a small excavation to bore through the ground in a fast, efficient and in most cases low-cost way, with minimum disruption to property or land.

Our impact moling clients range from homeowners through to builders, civil engineers and local authorities requiring all kinds of underground of pipe installation, services and ducts.
Our ability to install services with no disruption other than at entry and exit pits is a major advantage over open-cut excavation methods, eliminating the time and the cost of surface reinstatement and inconvenience to the general public and traffic.
Pipe Bursting
Pipe bursting is a trenchless method used to replace buried pipelines without the need for a traditional construction trench.
Pipe bursting is a quick and reliable way to remove broken pipes with minimal disruption, and is the only trenchless solution to install a larger diameter pipe than the host pipe. This method uses hydraulic rams to pull a new pipe through an existing pipeline, bursting the host pipe outwards.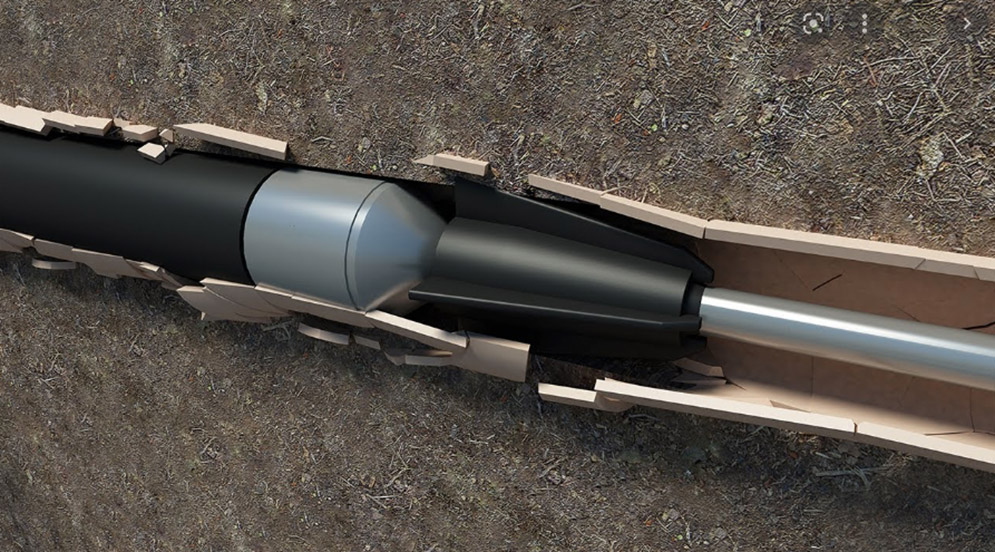 We always conduct a thorough site survey before recommending pipe bursting. It is specialist work and should only be carried out by experienced and highly trained technicians.
J&E Utility Services Ltd has years of experience in pipe bursting and whatever your requirements are, we will have a suitable solution. Whether you are a utilities company or contractor, property developer, public sector facility, commercial business or homeowner, we can advise you on the best technique for your situation.
Call us today to see how our skilled team of friendly and experienced technicians can help on 01785 781095.
Lead Pipe Replacement
Eliminate health risks and improve water flow
Accurate and competitive quote provided
Find out more »
Leak Detection
Fast, non-invasive and non-destructive service
Refundable as part of an insurance claim
Find out more »
GET IN TOUCH WITH J&E UTILITY SERVICES LTD
FREE NO OBLIGATION QUOTE
GET IN TOUCH
Accreditation