Mains Water Pipe Installation
Whether it's a new build home with a first-time installation or replacement of existing pipework, we have the solution for you.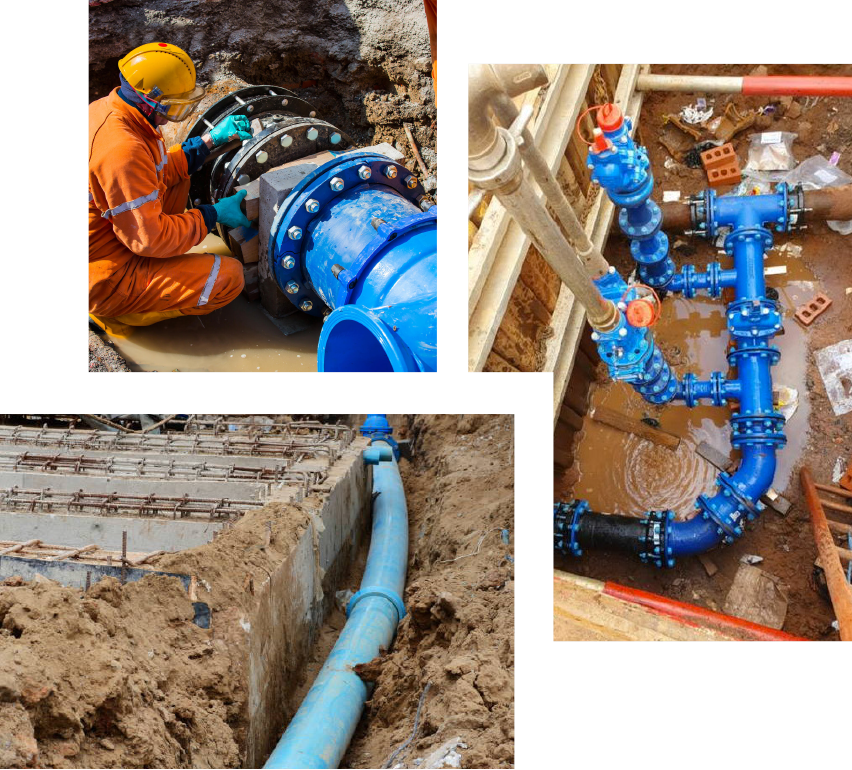 J&E Utility Services Ltd can provide professional advice and affordable services for the installation of a new or replacement water connection across the Midlands.
Our water supply installation team will complete your mains water project to the latest compliance levels with proper consideration for the projects running costs and timescale.
We cover new and refurbished water supply systems and where possible, use the latest trenchless technology to install new pipes underground as an alternative to traditional open trench techniques. This minimises disruption to your property and the environment.
If you would like to discuss your project with us, we can advise the most cost-effective solution. Speak to our team on 01785 781095, or email us at info@jeutilities.co.uk
Trenchless Technology
Directional Drilling
Pipe Bursting
Impact Moling
Find out more »
Plant & Operator Hire
Experienced and qualified machinery operators
Plant hire on lots of popular utilities equipment
Find out more »
GET IN TOUCH WITH J&E UTILITY SERVICES LTD
FREE NO OBLIGATION QUOTE
GET IN TOUCH
Accreditation