Mains Water Pipe Repair
If your water main is leaking, overflowing or broken, contact us for a professional water mains repair and replacement service.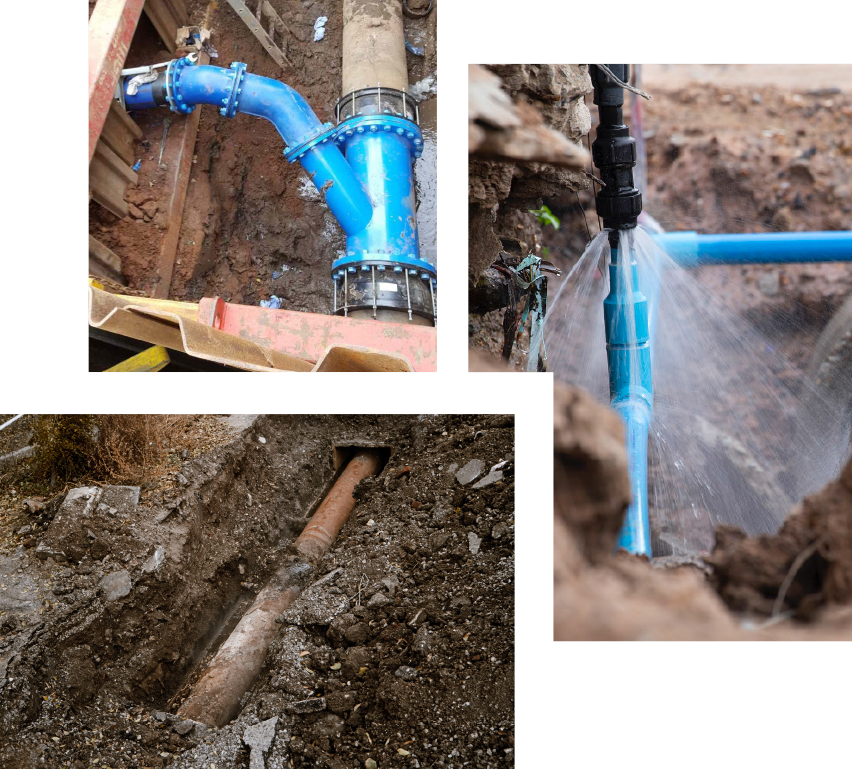 At J&E Utility Services Ltd we detect and repair water leaks and replace or install new supply pipes for both domestic and commercial customers through the Midlands.
Our experienced team has vast knowledge and experience in the repairs and maintenance of water utilities and only uses the latest technology and equipment to repair or replace main water services in an efficient and cost-effective manner.
Typically our customers contact us for a water supply repair or replacement when:
There is a sudden increase in the cost of their water
They would like an existing lead water supply pipe replaced
Their local waterboard has sent a letter advising of a leak
They require greater water pressure/flow due to a home extension or new bathroom
If you are concerned that your old water pipe is leaking, or require a water supply pipe replacement, or if you need new or additional mains, pipes and fittings introduced to your water supply system, J&E Utility Services Ltd will provide an expert installation guaranteed to regulations standard with the minimum of fuss and bother.
Lead Pipe Replacement
Eliminate health risks and improve water flow
Accurate and competitive quote provided
Find out more »
Leak Detection
Fast, non-invasive and non-destructive service
Refundable as part of an insurance claim
Find out more »
GET IN TOUCH WITH J&E UTILITY SERVICES LTD
FREE NO OBLIGATION QUOTE
GET IN TOUCH
Accreditation